【puffy eyes】7 Tips to Get Rid of Puffy Eyes Naturally
Puffy eyes are a common beauty concern that affects many people. They occur when the area around the eyes swells due to various reasons, such as allergies, dehydration, lack of sleep, or even genetics. Puffy eyes can make you look tired, sick, or older than your actual age. Fortunately, there are several ways to treat and reduce puffy eyes. One of the most popular solutions is using puffy eye creams, which we will discuss in this article.
What is Puffy Eye Cream?
Puffy eye cream is a topical treatment that helps reduce swelling around the eyes. It is designed to soothe and hydrate the delicate skin around the eyes, as well as to improve blood circulation to that area. The cream usually contains active ingredients such as caffeine, retinol, hyaluronic acid, vitamin C, or peptides, which can help tighten the skin, reduce inflammation, and diminish the appearance of dark circles.
How to Use Puffy Eye Cream?
To get the best results from puffy eye cream, it is important to follow the instructions carefully. Here are some general steps you can take: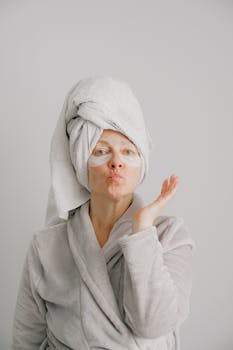 1. Cleanse your face and pat it dry with a clean towel.
2. Take a small amount of puffy eye cream, about the size of a pea, onto your fingertip.
3. Gently dab the cream around your eyes, starting from the inner corner and moving outward.
4. Use your ring finger or pinky to avoid applying excessive pressure to the delicate skin around your eyes.
5. Wait for the cream to absorb into your skin before applying any makeup or other skincare products.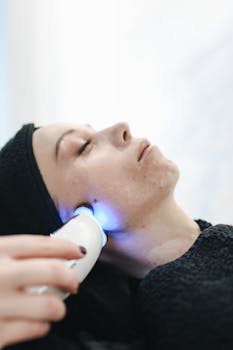 Top Reviews of Puffy Eye Cream
Now that we know what puffy eye cream is and how to use it, let's take a look at some of the best-reviewed puffy eye creams available on the market.
Positive Reviews
1. Olay Eyes Ultimate Eye Cream: This cream contains a blend of vitamins, peptides, and color-correcting pigments that can instantly brighten and firm the eye area. Users love its lightweight texture, non-greasy feel, and the fact that it can be worn under makeup. Some users also noticed a reduction in fine lines and puffiness after using it for a few weeks.
2. Kiehl's Creamy Eye Treatment with Avocado: This cream is formulated with avocado oil, shea butter, and beta-carotene, which can nourish and hydrate the skin around the eyes. Users rave about its creamy texture, soothing effect, and long-lasting hydration. Some users even claim that it helped reduce their dark circles and puffiness.
3. Sunday Riley Auto Correct Brightening and Depuffing Eye Contour Cream: This cream contains caffeine, horse chestnut, and lutein, which can help reduce inflammation, improve circulation, and brighten the eye area. Users appreciate its fast-absorbing formula, gentle tingling sensation, and the fact that it can work well under makeup. Some users also noticed an improvement in their eye bags and fine lines.
Negative Reviews
1. Clinique All About Eyes: This cream claims to reduce circles, puffs, and lines, but some users found it too thick and heavy for their skin. Some users also reported experiencing stinging or burning around their eyes after using it.
2. Origins GinZing Refreshing Eye Cream: This cream contains caffeine, ginseng, and optic brighteners, which can help wake up tired eyes. However, some users found it too drying or irritating for their skin, while others didn't see any significant improvement in their puffiness or dark circles.
3. L'Oreal Paris Eye Defense Eye Cream: This cream is designed to hydrate and protect the eye area, but some users found it too greasy or sticky. Some users also reported experiencing milia, tiny white bumps under their eyes, after using it.
Conclusion
Puffy eyes can be a frustrating and stubborn beauty concern, but they don't have to ruin your day. By using puffy eye cream consistently, along with other healthy habits such as drinking water, getting enough sleep, and avoiding allergens, you can improve the appearance and health of your eye area. Remember to choose a cream that suits your skin type and concerns, and always patch test before applying it to your eyes. With the right treatment and patience, you can say goodbye to puffy eyes and hello to brighter, smoother, and more youthful-looking eyes.